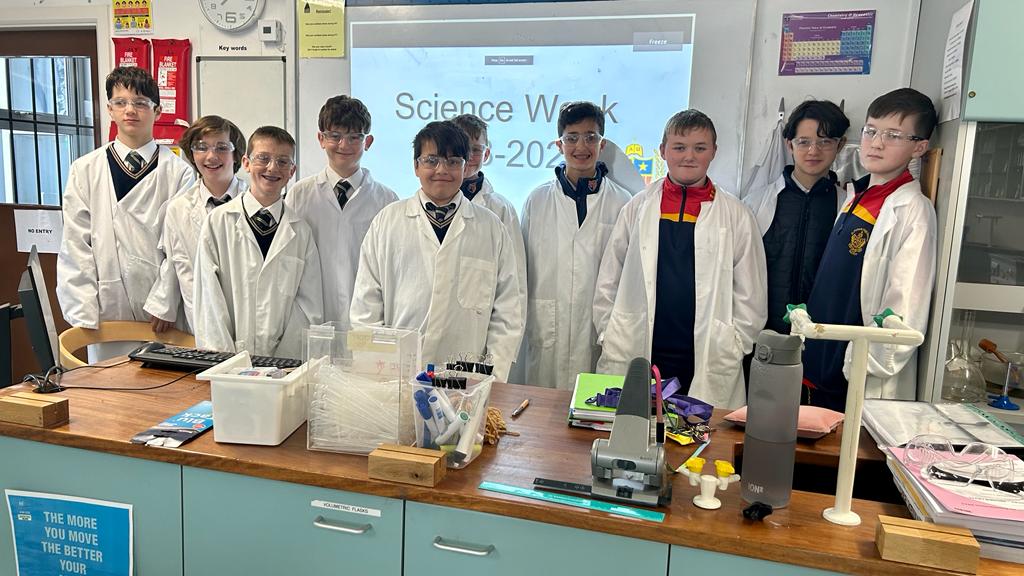 We celebrated Science Week last week asking our students to consider what it means to be human in today's world, and how the decisions we make today will impact humans of the future! As part of our Science Week activities, Students took part in a number of fun, interactive experiments!
'A History of St. Fintan's High School' Book Launch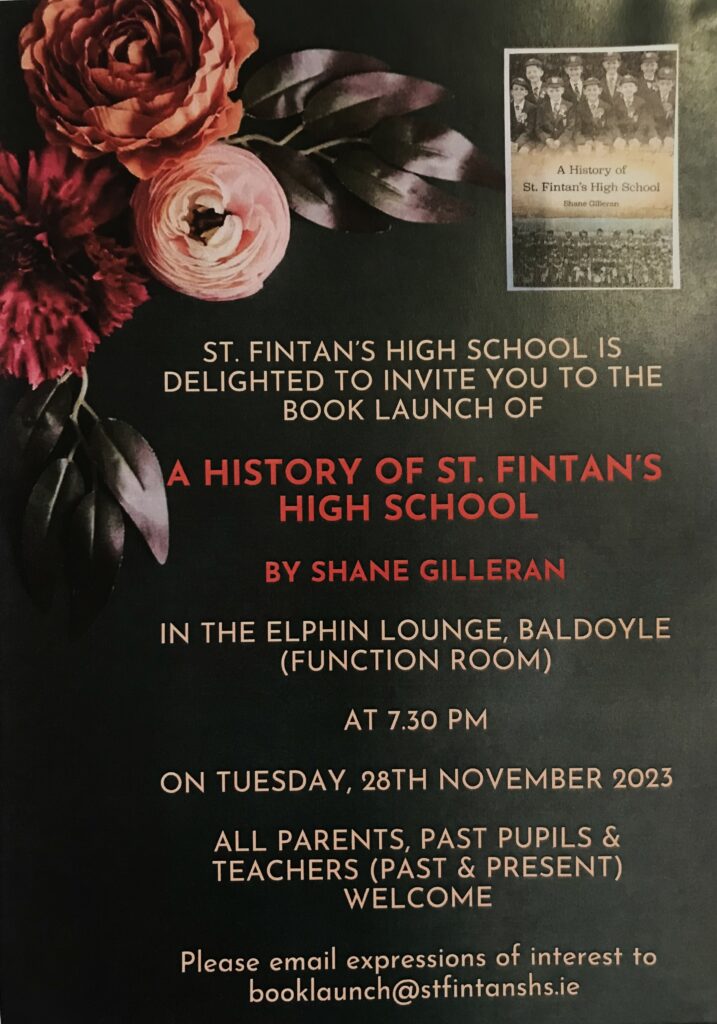 The launch of 'A History of St. Fintan's High School' written by teacher, Shane Gilleran will take place on Tuesday, the 28th of November in the Elphin Function Room in Baldoyle at 7:30pm. The book has been written by Shane to celebrate 80 Years of St. Fintan's High School and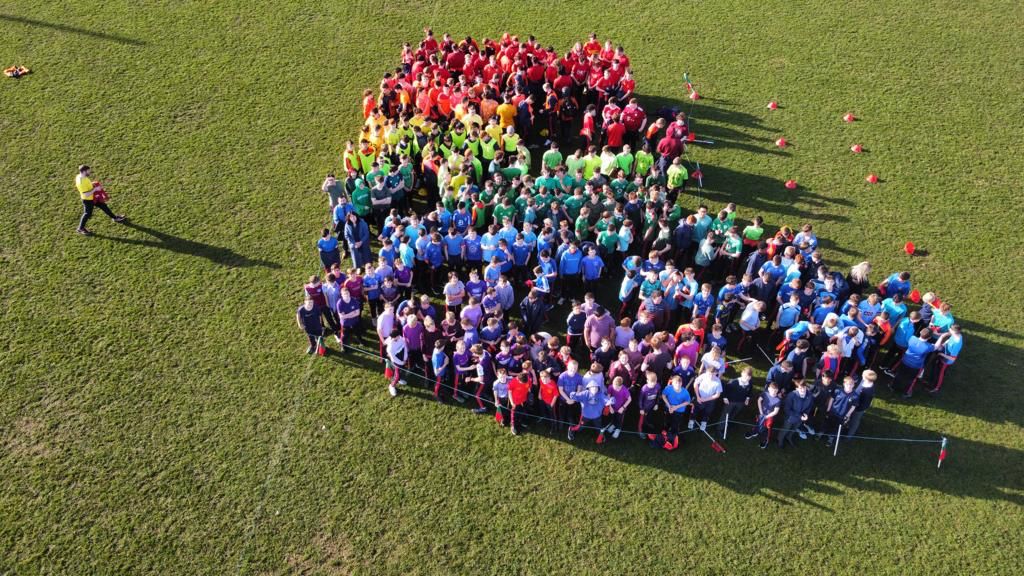 A hugely successful week has ended celebrating Stand Up & Be You and the launch of our Allyship Club on Thursday! We have had an action-packed week with activities for all of our year groups including scratch art created by 1st Years, friendship bracelets made in 2nd Year SPHE, a
6th Year Art Students go to Paris!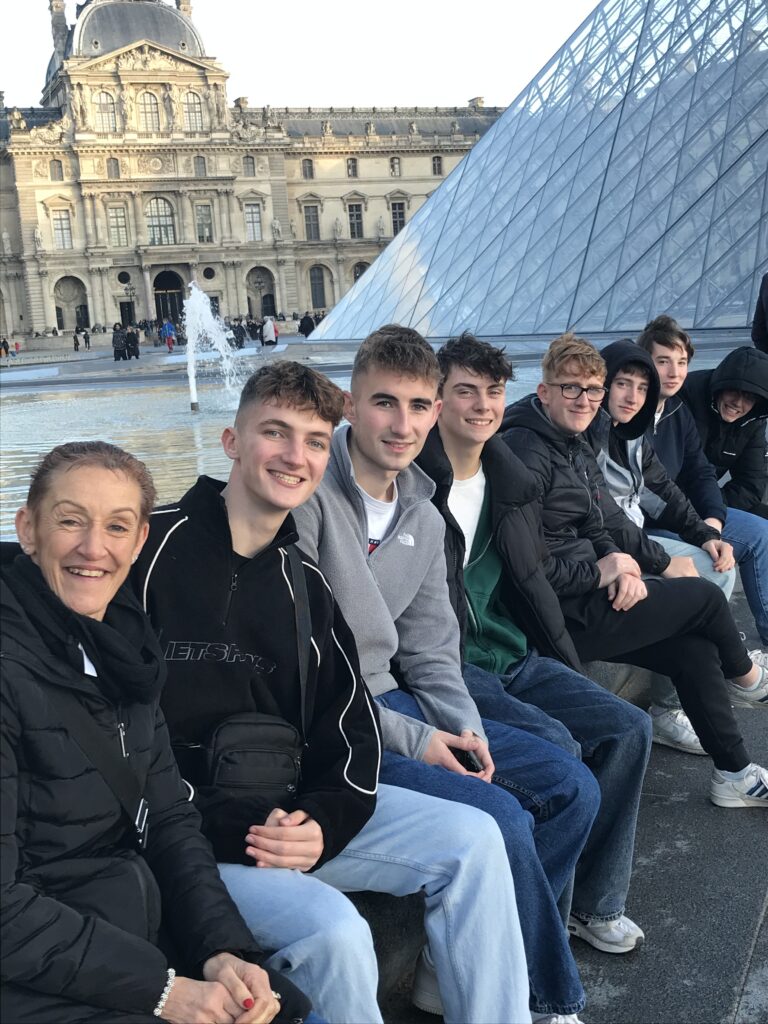 Our 6th Year Art group enjoyed a very successful Art & Culture trip to Paris last week during mid-term. We covered a huge amount of ground over the four day trip including a visit to the Louvre Museum, The Musee D'Orsay, Museé Picasso, Sacre Coeur and the Arc de Triomphe!
Klimt Immersive Exhibition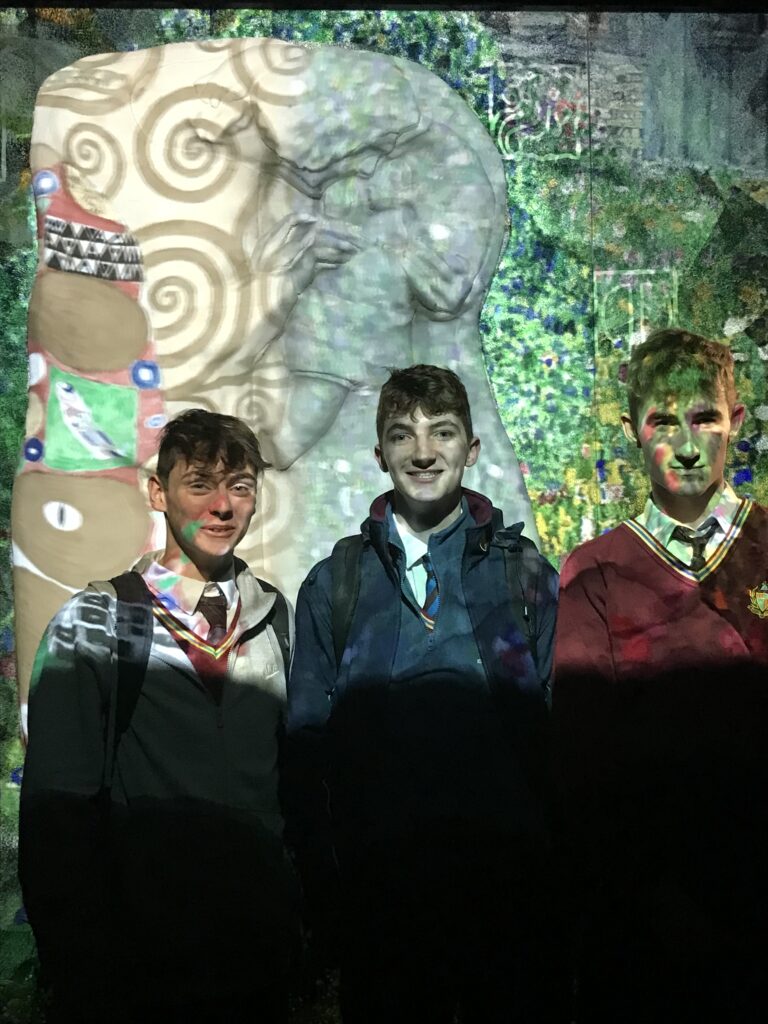 We enjoyed a wonderful morning with 6th Years today immersing ourselves in the magical Klimt Immersive Exhibition. A lovely chance to get to know the work of Gustav Klimt and experience his art interactively as well as take a relaxing break from study before the going gets tough!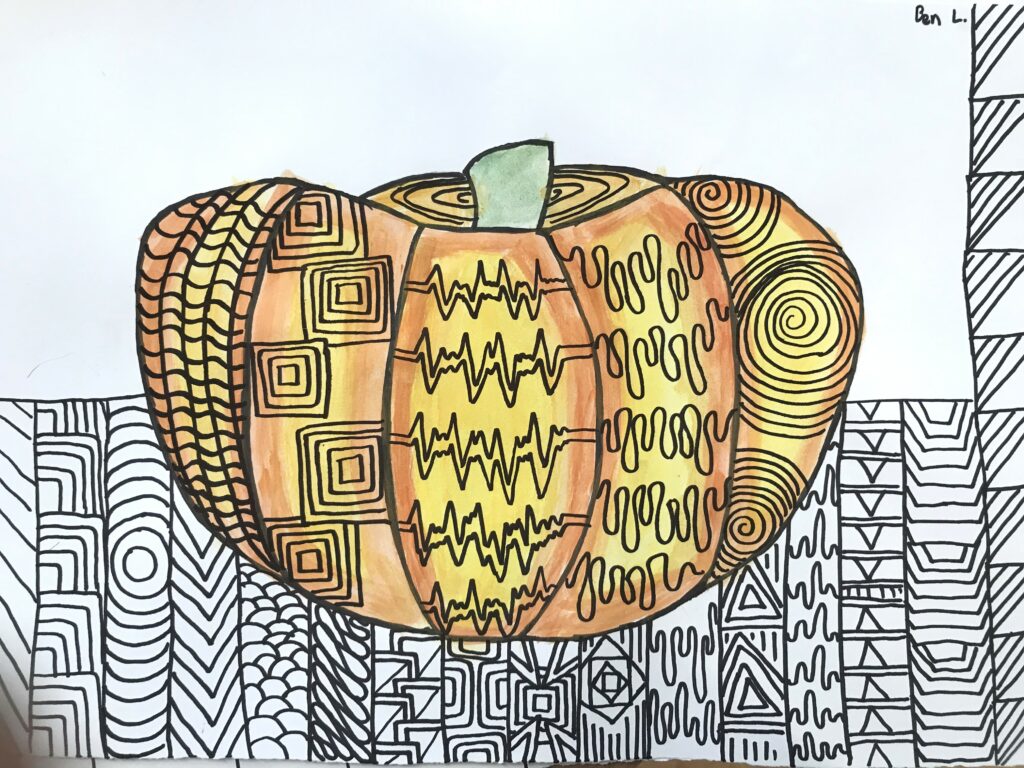 Check out our gorgeous seasonal artwork produced by 1st Years in the final week of their Art module just in time for Halloween! Linking Science looking at the bones in the hand and Maths through the use of Zentangle patterns to decorate their pumpkins!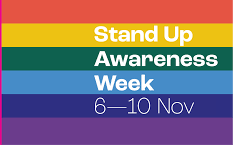 We are busy getting ready for Stand Up Awareness Week – November 6th-10th, 2023. We have lots of exciting events planned! Check out our Events Flyer here and on the school app detailing all our plans to celebrate this important week!
Welcome to our New Look Website!

We are delighted to welcome you all to our new look St. Fintan's High School Website. We are still working away on making our website a content-rich source for all of our school curricular and extra-curricular activities as well as a practical tool for information for everything happening in our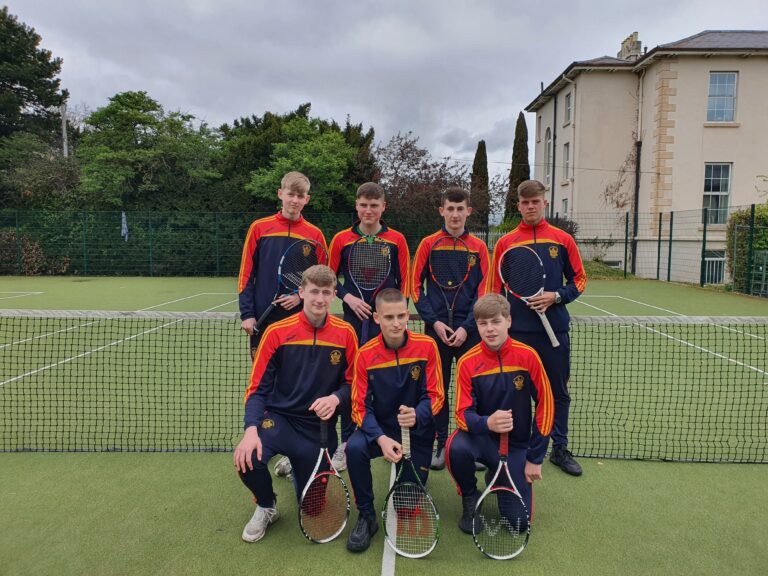 Well done to the Senior Tennis Team who won the Leinster School Boy's Tennis Division 2 on May 25th at Fitzwilliam LTC. It was a very close match against a very strong St. Gerard's School. Well done to all involved. A huge thanks to Leinster School Boy's tennis for organising
6th Year Graduation 2022-2023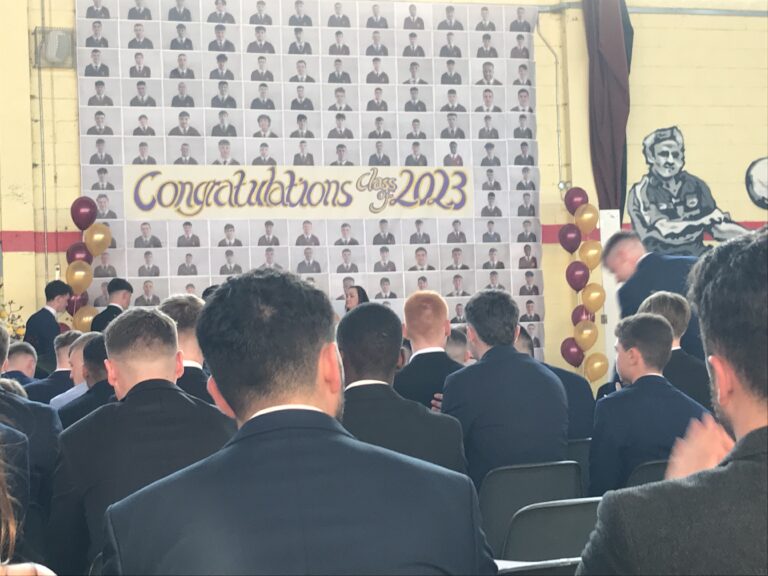 Huge congratulations to our graduating 6th Year class, 2022-2023. These young men have overcome many challenges and shown great resilience and we are very proud of all of their achievements. They arrived looking very dashing and grown up last Monday evening for a wonderful Graduation Ceremony and evening. We wish