Creative Schools is a flagship initiative of the Creative Ireland Programme to enable the creative potential of every child. Creative Schools is led by the Arts Council in partnership with the Department of Education and the Department of Tourism, Culture, Arts, Gaeltacht, Sport and Media.
​The Creative Schools initiative supports schools/centres to put the arts and creativity at the heart of children's and young people's lives. This initiative provides opportunities for children and young people to build their artistic and creative skills; to communicate, collaborate, stimulate their imaginations, be inventive, and to harness their curiosity.
Our school was one of 150 schools nationwide selected to be part of the pilot programme of the Creative Schools initiative in 2017. Our involvement with Creative Schools from 2017 to 2019 has enabled us to build a strong platform across the whole school community promoting the arts as an integral part of each student's experience in both curricular, co-curricular and extra curricular activities.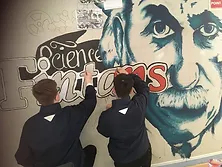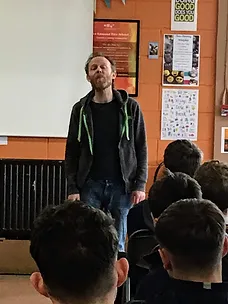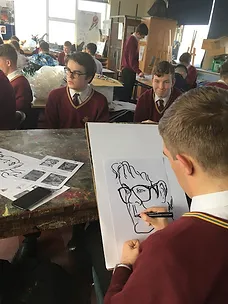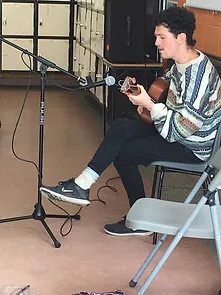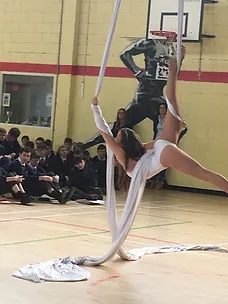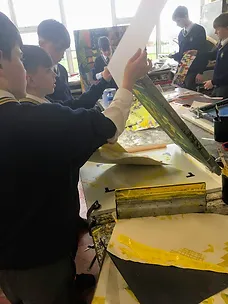 We have worked extensively with external artists and practitioners through our Arts Weeks, Workshops and Initiatives to provide students with a rich experience of the arts and it's relevance not only to their daily lives but as an enhancement to their learning across all subject areas.
As a staff, we recognise the value of the arts in each student's education and strive to promote creativity in all teaching and learning within the school.
Recognising the student voice and creating artistic experiences that are meaningful and relevant to them is nurtured through student focus groups and brainstorming/planning sessions on an annual basis.
To date, as well as working with Creative Schools, we have worked with the NAPD Creative Engagement Initiative for the past four years, the Poetry Ireland Lemme Start Initiative and various independent artists and practitioners.
We recognise the value of the arts in our student's education and will continue to promote and encourage whole school involvement with the arts through our Arts Plan annually.
Merit Card Competition Winners with their teachers and Principal, Ms. Mullen
Back Row (L/R): Ms. Barry, Ms. Brennan, Oisin Oliveira, Yi Lin, Thomas Judge, Ms. Mullen
Seated (L/R): Caleb Costello, Cameron Feeney and Ruairi O'Connell